RPVA and e-Barreau
Access e-barreau and RPVA directly from Jarvis Legal account. You save time and facilitate the circulation of information.
eBarreau access
directly
access to eBarreau interface
Don't leave Jarvis to send or save support materials from e-Barreau. You find all e-Barreau features directly in Jarvis.
Dedicated team at your side
Accessible from Mac, PC and mobile
Always available
E-barreau and
RPVA
The e-bar certified is the lawyer's electronic passport. It contains the lawyer's individual SIREN number, that is the unique and national number given by the INSEE and written on the K-Bis extract.
This e-barreau certificate guarantees a strictly confidential connection and a secure sharing of certified documents.
The RPVA (Virtual Private Network for Lawyers) is used for all electronic communications between lawyers and jurisdictions, especially within the digitalization of procedures with judicial jurisdictions, in turn interconnected via the Virtual Private Network for Justice (RPVJ). Both RPVA and RPVJ networks are interconnected.
Since 2004
Administered by the
Bar National Council
RPVA was implemented in 2004 and has been administered by the Bar National Council (CNB). It allows you, for example, to send and receive documents related to civil and criminal procedures in strict compliance with you legal obligations.
The e-bar service is the software interface, which allows lawyers to securely communicate (thanks to a certificate) with jurisdictions. They can check online the status of their procedures (only with Judicial and Appeal courts) thanks to the virtual private network for lawyers (RPVA).
To use this service you need to sign up for a paid plan with the BNC. Thanks to Jarvis Legal, you can send via the RPVA the files and documents that are directly stored in your matters. Reciprocally, you can retrieve and store in your matters all the files and documents sent by jurisdictions. You save time and share information internally more easily.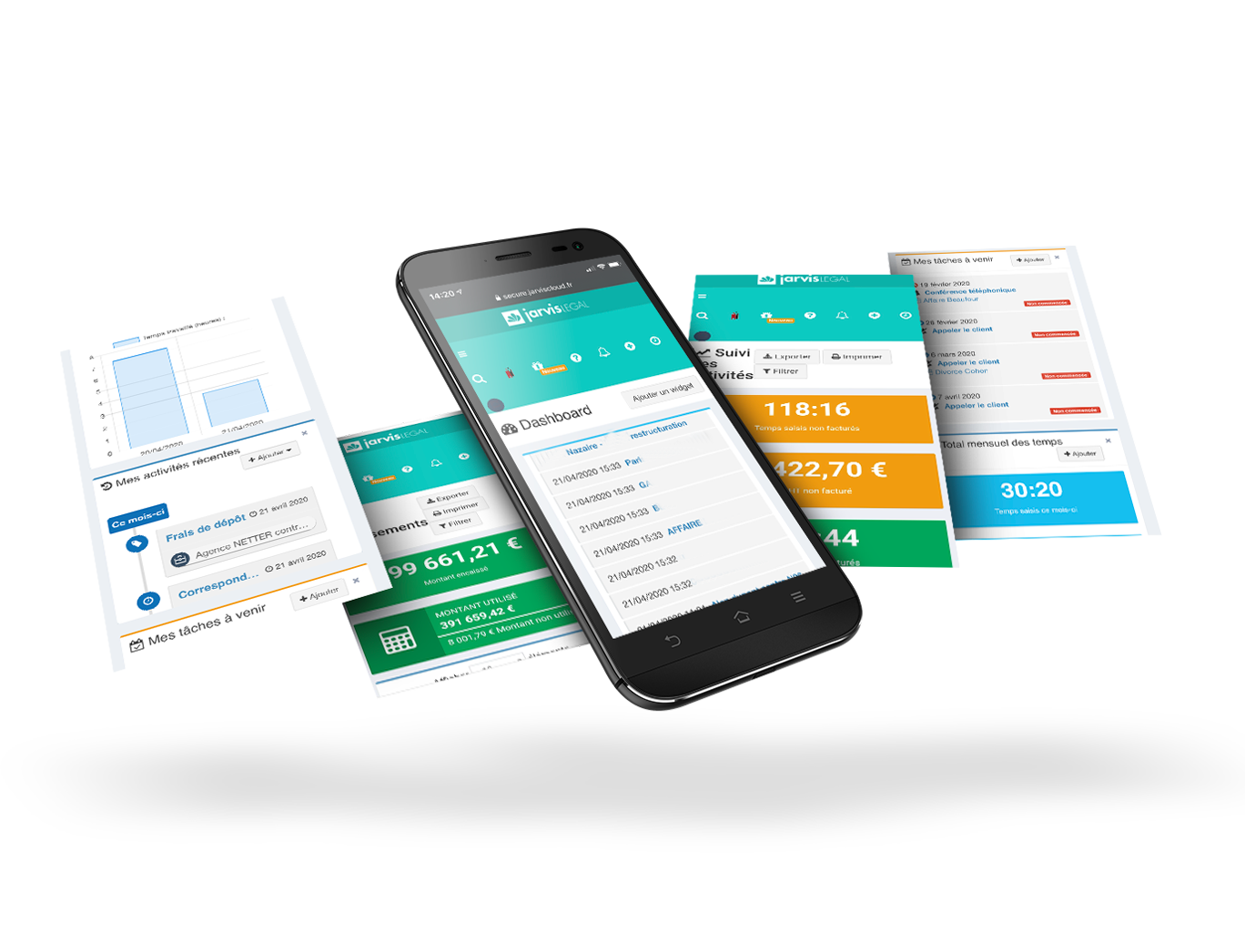 Accelerate your

digital transformation
With Jarvis, your digital transformation gets real in a matter of days. Our dedicated Customer Success team is here to assist you before, during and after the implementation. You quickly save several hours every day. The return on investment is immediate.
Cloud power
Our solutions are plug-and-play and are just waiting for you. Everything is being implemented without any impact on your team daily operations.
A dedicated team
An entire team is dedicated to assisting you throughout the project. From the data migration to the training of your team members, we remain at your side.
saved every month/teammate
savings on your IT budget
They
trust
us
Trusted by thousands of users in France, USA and in more than 30 countries worldwide.
Anne-Charlotte Moulins Esq.
Alter Avocats - Bordeaux
Perfect Customer Support team! Always get relevant answers to my questions in a matter of messages.
Clémence Michaud Esq.
Lawyer - Bordeaux
With Jarvis Legal, I can focus on my key tasks and developing my clientele. Immediate grasp of the software thanks to a hyper professional trainers.
Etienne Deshoulieres Esq.
Deshoulieres Avocats - Paris
The learning curve was really quick. Every associate at the firm manages their time-tracking and billing. I only have to validate invoices. I have considerably saved time on the whole billing process.
At the
heart
of the legaltech
For more than 7 years, Jarvis Legal has been an active leader of the legaltech ecosystem, developing innovative technologies to better our users.
These pages can help you
to interest