Legal document writing software: Click and it's already drafted!
Create a NDA, an engagement letter or an agreement based on your contact or matter informations in few clicks thanks to our document writing tool. Based on your own customizable templates, in the language of your choice, you generate final documents in seconds. Time savings guaranteed.
Document generation
Generate documents in few
seconds
With our legal document writing software, no longer waste time drafting your documents by copy-pasting previous versions and manually changing the client or parties names. Benefit from a smart and efficient document generation software to save time and draft high quality documents. You choose the template, the language, and Jarvis takes care of populating the required information for a stunning final result. In few seconds, the document is ready to send.
Dedicated team at your side
Accessible from Mac, PC and mobile
Fully customizable
Create
unlimited
templates with your own graphic identity
Don't lose in creativity while you gain in productivity. Create as many documents templates as needed to meet the needs of your teams and make their day-to-day work easier. Every template can be duplicated in one or more languages. A lot of merge fields are available and easily accessible thanks to an integrated search engine. You need more information to put in your documents? Just add the missing custom fields to your matters, clients or contacts profiles to get all the information you need. You will be able to populate them based on your templates to automatically generate the perfect document.
Automatic pilot
Legal document writing software: let the
automated generation
do the job
No longer waste time drafting documents whether they are basic or complex. Delegate this task to Jarvis. It populates all the concerned informations to instantly draft a perfect document. Whether your final document is 1 or 100 pages long, it will be generated thanks to our document assembly tool in seconds and without misspellings. A recurring and low value-added task that would have cost you otherwise several hours of work. You keep control in any case on the final result and can make edits before sending it.
Centralized template database
Share a set of
shared templates
with your teams
Improve the legal compliance of your firm or legal department by sharing document templates with your team. You make sure team members are using the template latest versions in line with the applicable regulations. You smoothly harmonize the working habits and encourage the adoption of best practices. Team members are reassured when completing their work as they know the document production is safe and well-managed.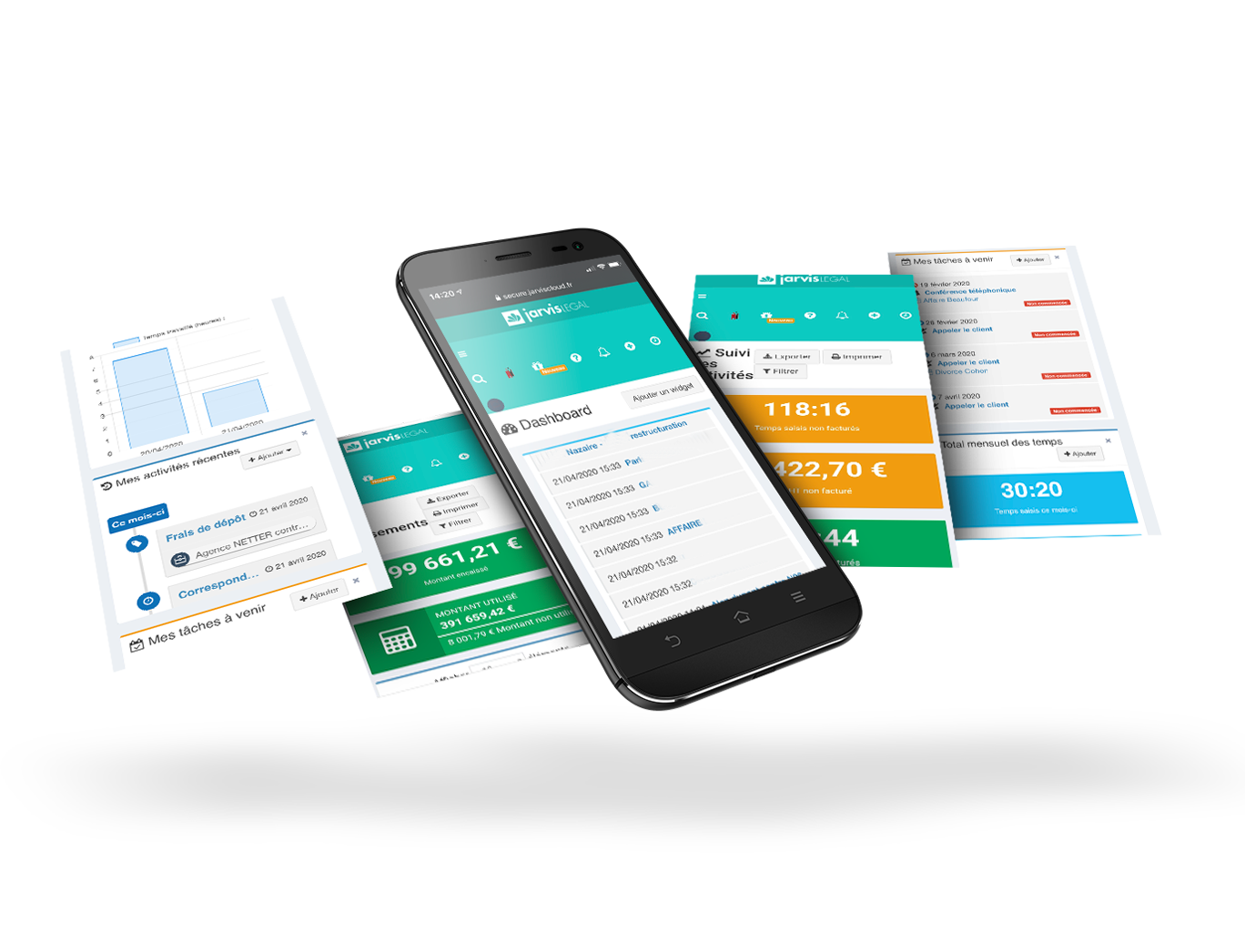 Accelerate your
digital transformation
With Jarvis, your digital transformation gets real in a matter of days. Our dedicated Customer Success team is here to assist you before, during and after the implementation. You quickly save several hours every day. The return on investment is immediate.
The Cloud power
Our solutions are plug-and-play and are just waiting for you. Everything is being implemented without any impact on your team daily operations.
A dedicated team
An entire team is dedicated to assist you throughout the project. From the data migration to the training of your team members, we remain at your side.
saved every month/teammate
savings on your IT budget
Automated document generation
No longer draft documents
from scratch
Simply and efficiently use all the information stored in your legal software to automatically generate high quality documents without any misspellings. All of this in a matters of seconds thanks to your legal document writing software.
They
trust
us
Trusted by thousands of users in France, USA and in more than 30 countries worldwide.
Anne-Charlotte Moulins Esq.
Alter Avocats - Bordeaux
Perfect Customer Support team! Always get relevant answers to my questions in a matter of messages.
Clémence Michaud Esq.
Avocate - Bordeaux
With Jarvis Legal, I can focus on my key tasks and developing my clientele. Immediate grasp of the software thanks to a hyper professional trainers.
Etienne Deshoulieres Esq.
Deshoulieres Avocats - Paris
The learning curve was really quick. Every associate at the firm manages their time-tracking and billing. I only have to validate invoices. I have considerably saved time on the whole billing process.
At the
heart
of the legaltech
For more than 7 ans, Jarvis Legal has been an active leader of the legaltech ecosystem, developing innovative technologies to better our users.
This pages may
interest you
Subscribe to our newsletter
Receive our latest information, files and articles to help you on a daily basis!

The software for lawyers and legal departments
© 2022 Jarvis Legal. All rights reserved.